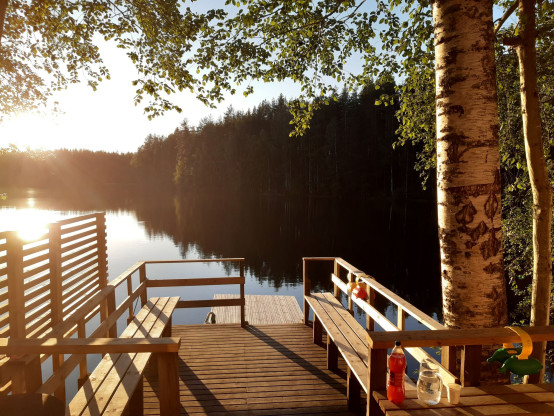 Mertalampi Fishingpark
Mertalampi is located near Joensuu about 8 kilometers from its center. In our comfy main house, you can have a meeting, dine or spend time together with a larger group. After the meeting and dining, you can go fishing, do outdoor activities or spend time at the campfire. To ensure the best possible catch, we carry out "stocking" as needed. Fishing is possible from boats and from the beach. At the end of the day, you can relax in our spacious beach sauna!
More about the place:
The pond is rich in catching fish
Campfire sites / smoking on the beach
Large wood-heated sauna
Good parking spaces
Beautiful jogging and outdoor landscapes
Located near Joensuu Airport
Close to the popular frisbee track
Accommodation for up to 15 people
The beautiful and idyllic scenery of Mertalampi, with its diverse activities, will give you and your group an unforgettable day in nature. Spend an amazing day together!
Contact us
We will be happy to tell you more about Mertalampi's services